Aug. 30, 2013 6:06 p.m.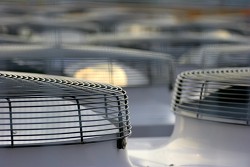 Chicago in the summer can be hot, and that goes double when there's a heat wave. For students spending seven hours a day or more in class, along with their teachers, that heat can be brutal -- which is why you'd expect to see Chicago schools outfitted with air conditioning, right?



Wrong, evidently.  See full article.